Mimo London is a London cookery school that celebrates San Sebastián culinary traditions. The school commissioned Roundhouse to design its kitchens, and the result contrasts old-world aesthetics with modern conventions. Read how Caesarstone's industrial-inspired quartz worktops add a splash of authenticity to this inspired shared space.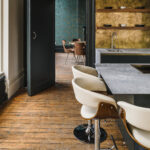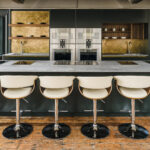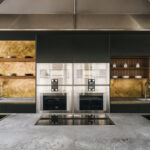 Designer: MIMO; Roundhouse
In April 2019, a special cookery school opened its doors in London. Located in London's Borough Market, Mimo London provides cookery courses and chef's tables that focus on the food of San Sebastián – a city in Spain famous for its rich culinary culture. The school operates from within a historic building.
Mimo commissioned Roundhouse, a leading kitchen and furniture designer firm, to create the interior design. A decision was made to draw inspiration from London's Borough Market's architectural history. To achieve its vision, the design team brought in tables made from iron and wood, brass fixtures – alongside induction hobs and bespoke furniture that echoes modern trends. The overall feel is state-of-the-art, with an industrial ambiance that respects past traditions.
Mimo features Caesarstone worktops that correspond seamlessly with the space's industrial design, while their inherent durability handles the busy student workload. The designers browsed through the Metropolitan Collection, selecting Caesarstone 4033 Rugged Concrete and 4046 Excava.
The 4033 Rugged Concrete worktops are featured prominently through both the cooking and kitchen areas, on both floors, and really set the tone. This worktop has an aesthetic that resembles poured concrete, and is extremely practical for cooking purposes due to its non-porous and heat-resistant quartz material. Caestarstone's 4046 Excava, on the other hand, is accentuated with metallic hues that allude to the brass fixtures, providing yet another industrial reference that works incredibly well from a design standpoint.
Mimo is an exciting addition to the vibrant London food scene, both from a culinary and an interior design perspective. Authenticity is very important to the Mimo brand, and it is realized at a high level in every juncture, from cooking to socializing. In this respect, Caesarstone 4033 Rugged Concrete and 4046 Excava are ideal choices for worktops, as they allow students to cook their best while feeling at home in a space that fuses modernity with an appreciation for well-established practices that have impacted many generations.
"The cookery sessions certainly put the Caesarstone worktops through their paces, but true to their claims, the surfaces look as good as new, with not a chip, crack or stain in sight. They are also excellent for working on directly with food, and the textures of the material really add to the tactile experience of cooking."
Jon Warren, Founder of Mimo
The Project's Shining Star
4033

Rugged Concrete

Quartz

Dramatic gradients of robust concrete greys, flushed with white-haze patinas and industrial-inspired imperfections that are accentuated by a deep textured finish.
Your project, on center stage.
If you've used our surfaces to design a space you're proud of, and want to display your project in our project gallery, please email all project images, details and credits to: [email protected]
You may also be interested in: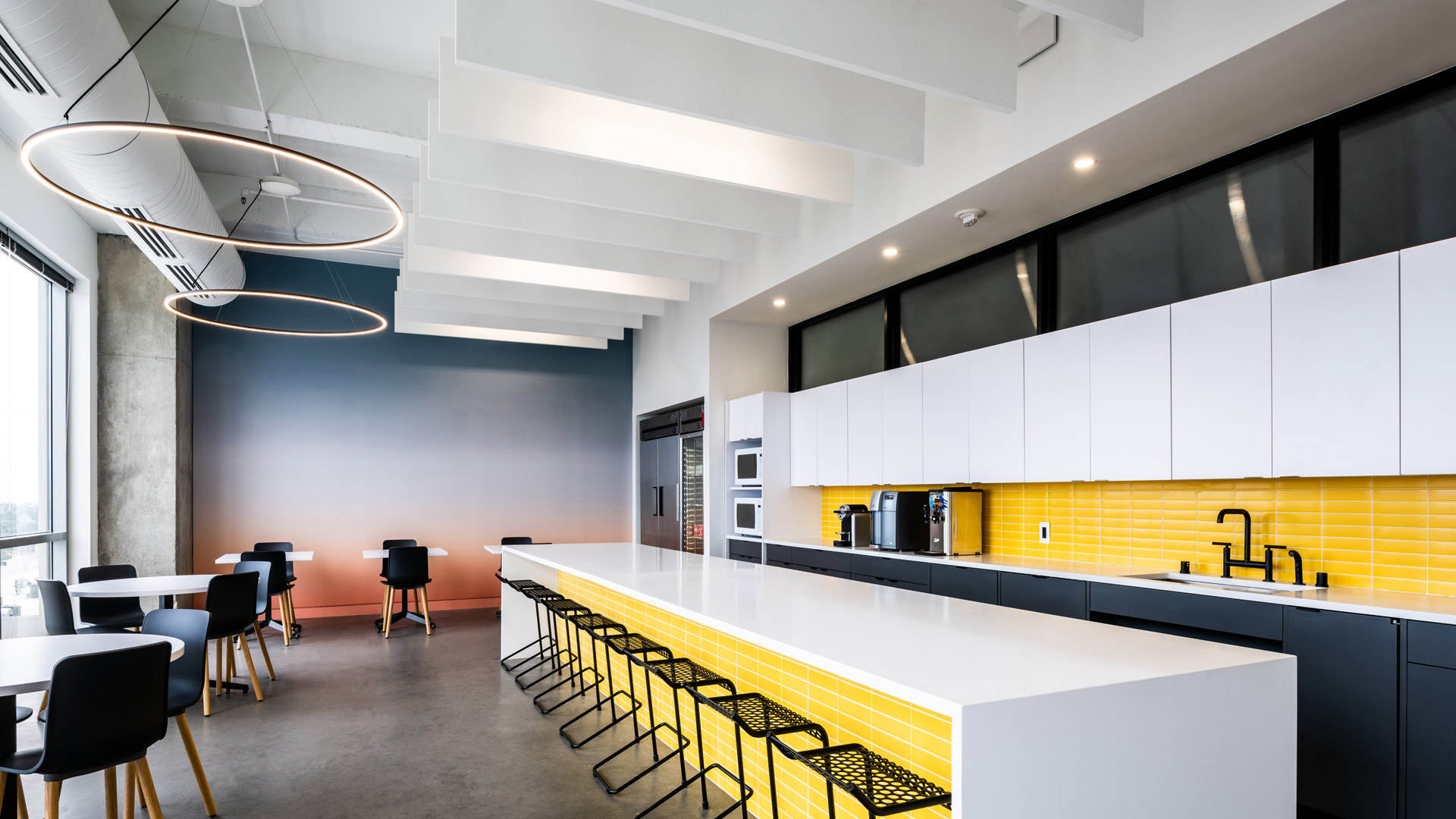 Architect: Official Design Amy Laveno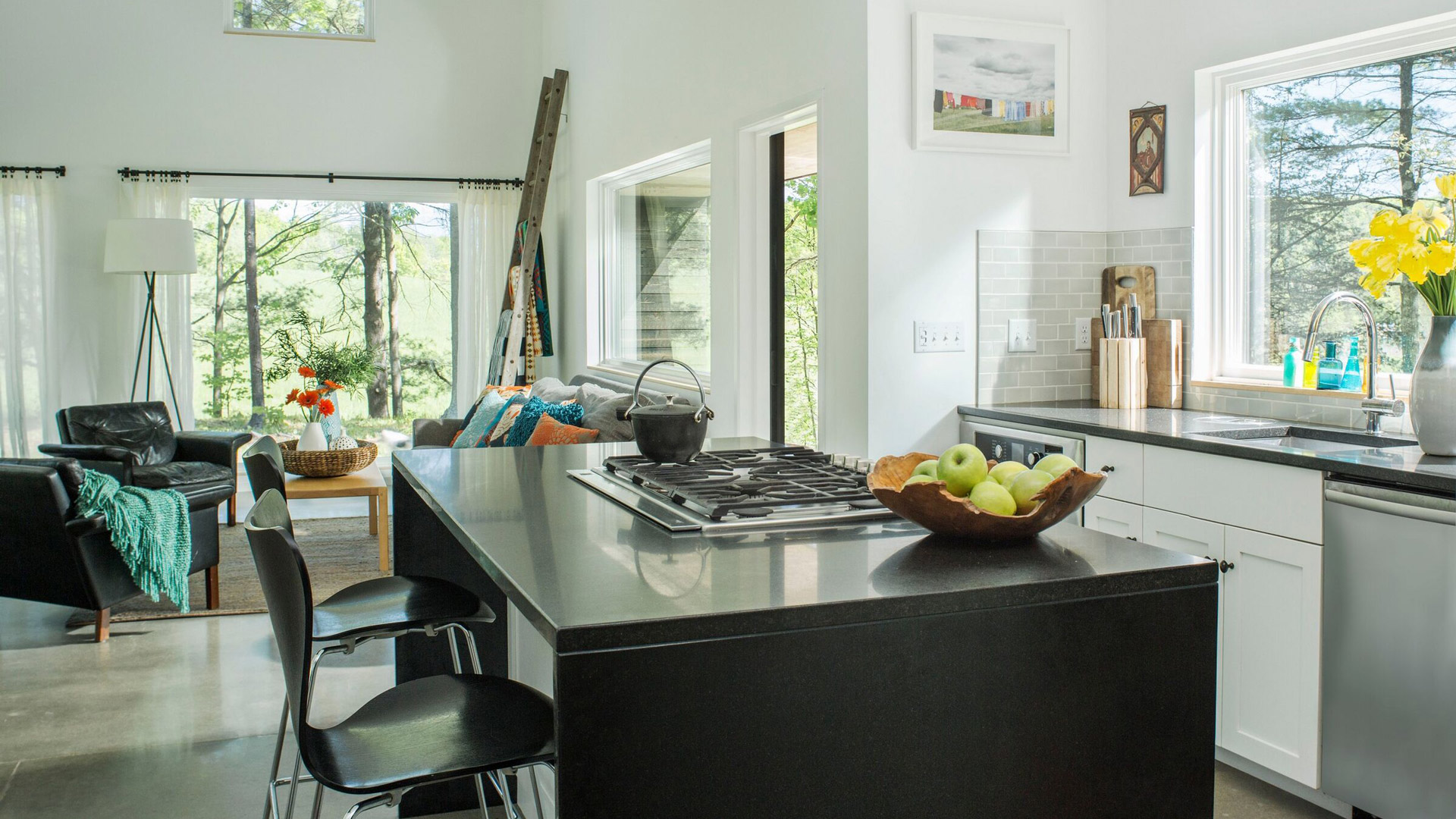 Architect: Elizabeth Herrmann, Designer: Elizabeth Herrmann, Photographer: Westphalen Photography
Design Story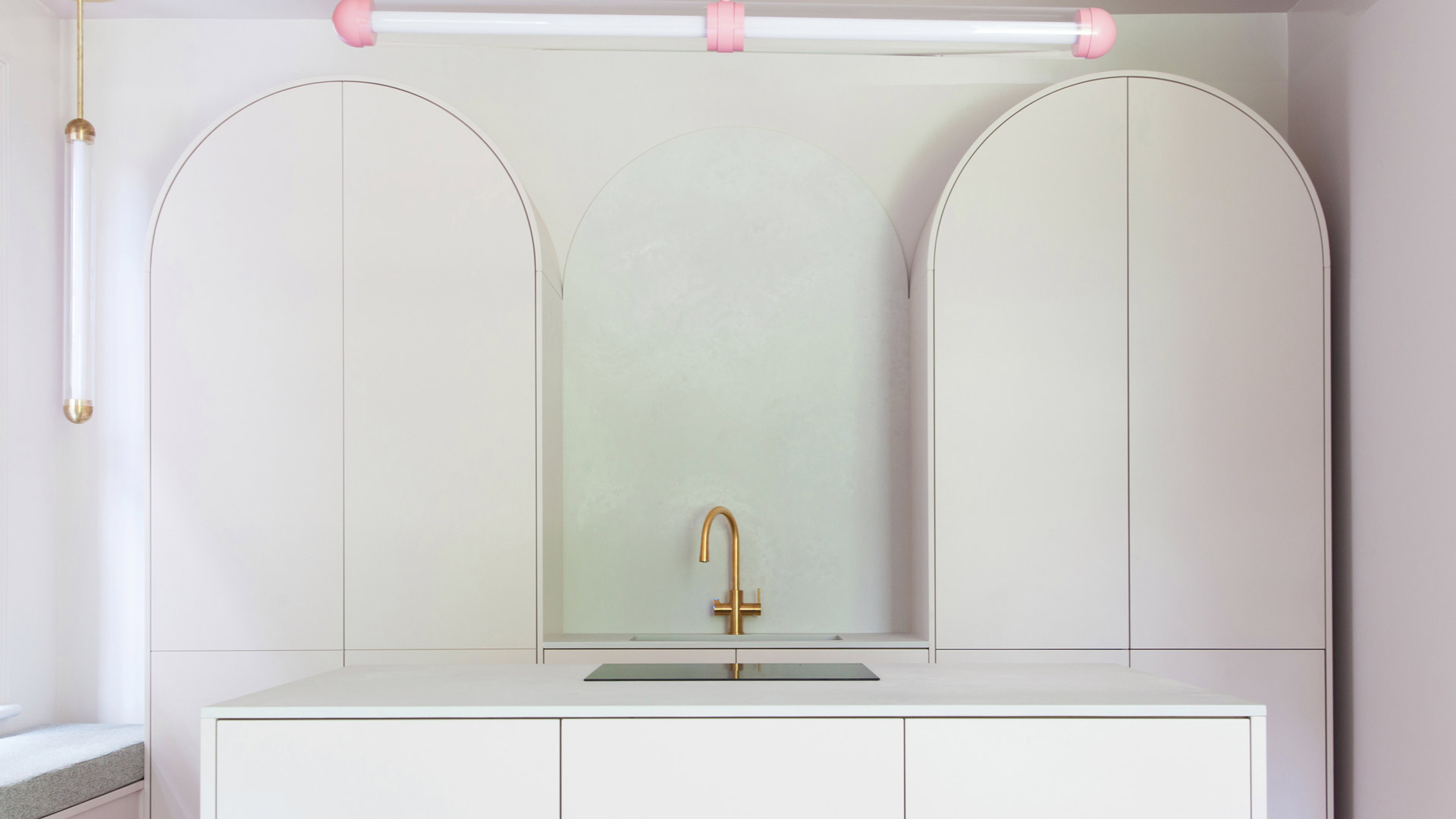 Designer: Studio 2LG; John Lewis of Hungerford, Photographer: Megan Taylor