Ballymore Property Group has selected Caesarstone Rugged Concrete worktops for its elegantly designed Goodluck Hope Project apartments. In this article, you'll understand why these apartments are a marvel to look at – and why Rugged Concrete is an ideal choice regarding aesthetics and functionality.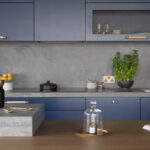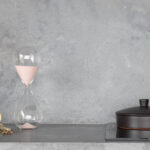 Designer: Ballymore Property Group
Located on the River Thames, the Goodluck Hope Project by Ballymore Property Group is comprised of 804 warehouse and tower apartments. The interior design of these apartments, which offer one-, two- and three-bedroom options, draw color and pattern inspiration from the brick buildings that were once abundant in the neighborhood, as well as some of the surrounding buildings and even a nearby dry dock restoration. The result is an aesthetic that is very fashionable and contemporary, drawing residents that live and breathe design. Many of the project's apartments are equipped with high ceilings and an abundance of natural light, which flows in through floor-to-ceiling windows.
Nothing could be more of a perfect fit for the Goodluck HopePproject apartment kitchens, than Caesarstone Concrete series worktops – especially 4033 Rugged Concrete. This specific worktop takes the Concrete series to the limit in terms of industrial grittiness and design that rests on the sheer power of raw materials. It's a bold statement that isn't necessarily for everyone, but many urban design lovers absolutely adore. 4033 Rugged Concrete infuses the project's kitchens with a highly textured look & feel that revels in imperfection. Just imagine the moon's grey surface, brought to life as a worktop. This is what Caesarstone designers sought out to achieve. Implemented in high-end apartments, 4033 Rugged Concrete is the ideal solution in terms of aesthetic sensibility, unrivaled quality, and the smooth feeling of quartz material.
Caesarstone is delighted to have partnered with Ballymore Property Group in choosing the perfect surfaces for its Goodluck Hope Project. Both Caesarstone and Ballymore shared a similar vision regarding the bold and ultra-modern and aesthetics of the apartments' kitchens.
"Rugged Concrete is unique in that it meets both the aesthetic requirements around creating a warehouse/industrial feel to the homes, as well as the practical design and usage needs thanks to the hard-wearing and stain-resistant qualities of Caesarstone quartz."
Padraig Hanly, Product Director, Ballymore.
The Project's Shining Star
4033

Rugged Concrete

Quartz

Dramatic gradients of robust concrete greys, flushed with white-haze patinas and industrial-inspired imperfections that are accentuated by a deep textured finish.
Your project, on center stage.
If you've used our surfaces to design a space you're proud of, and want to display your project in our project gallery, please email all project images, details and credits to: [email protected]
You may also be interested in: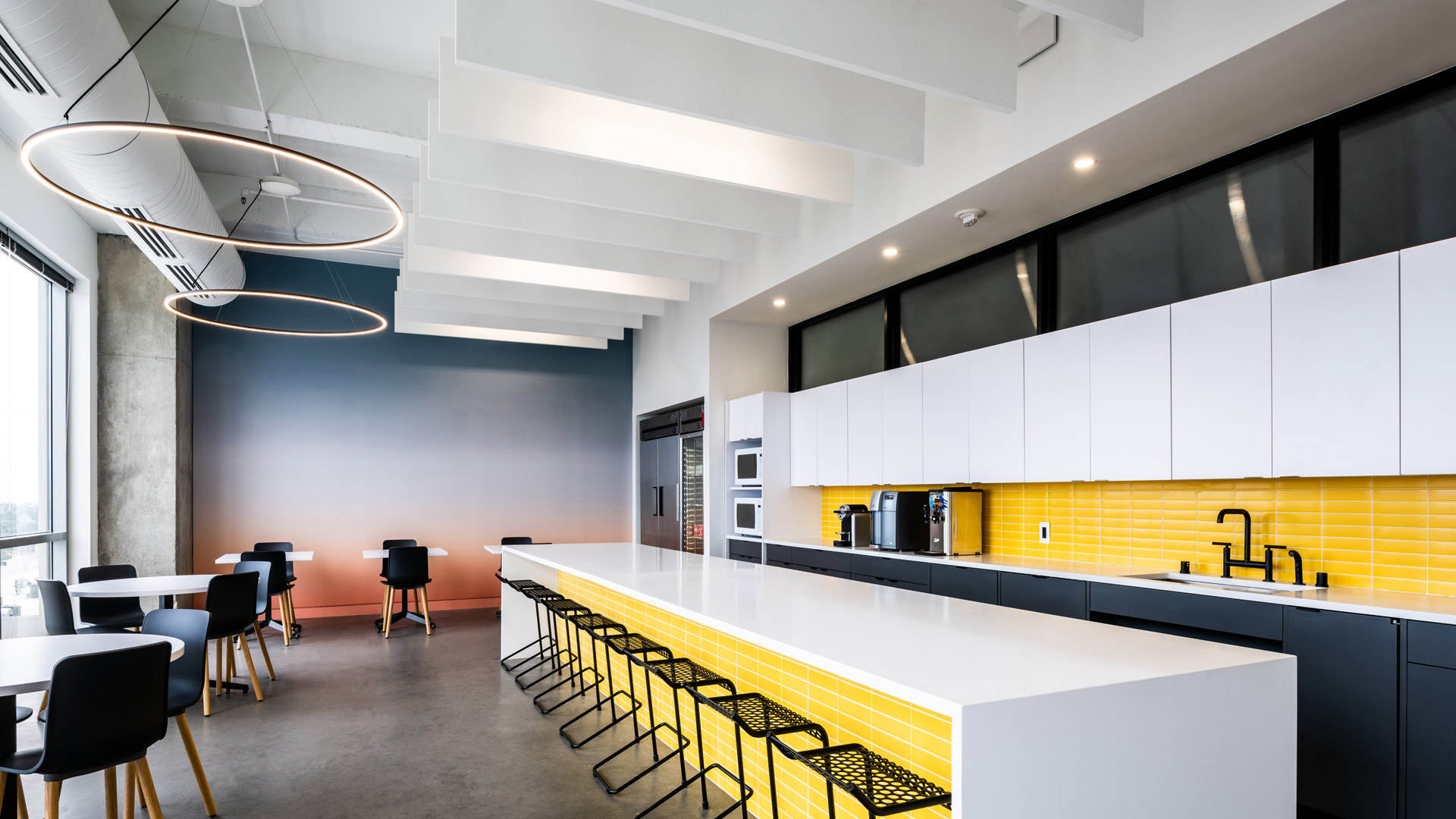 Architect: Official Design Amy Laveno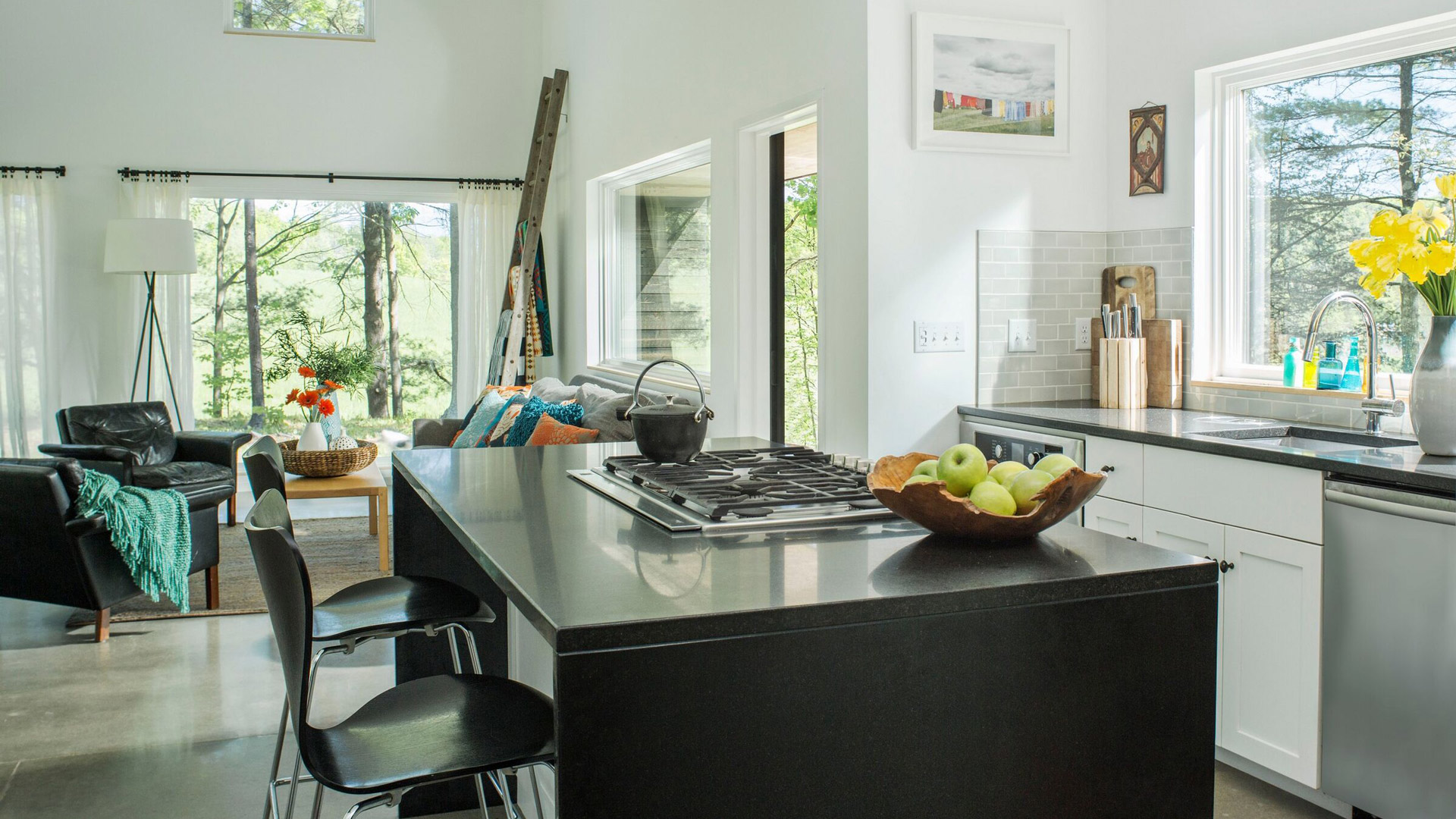 Architect: Elizabeth Herrmann, Designer: Elizabeth Herrmann, Photographer: Westphalen Photography
Design Story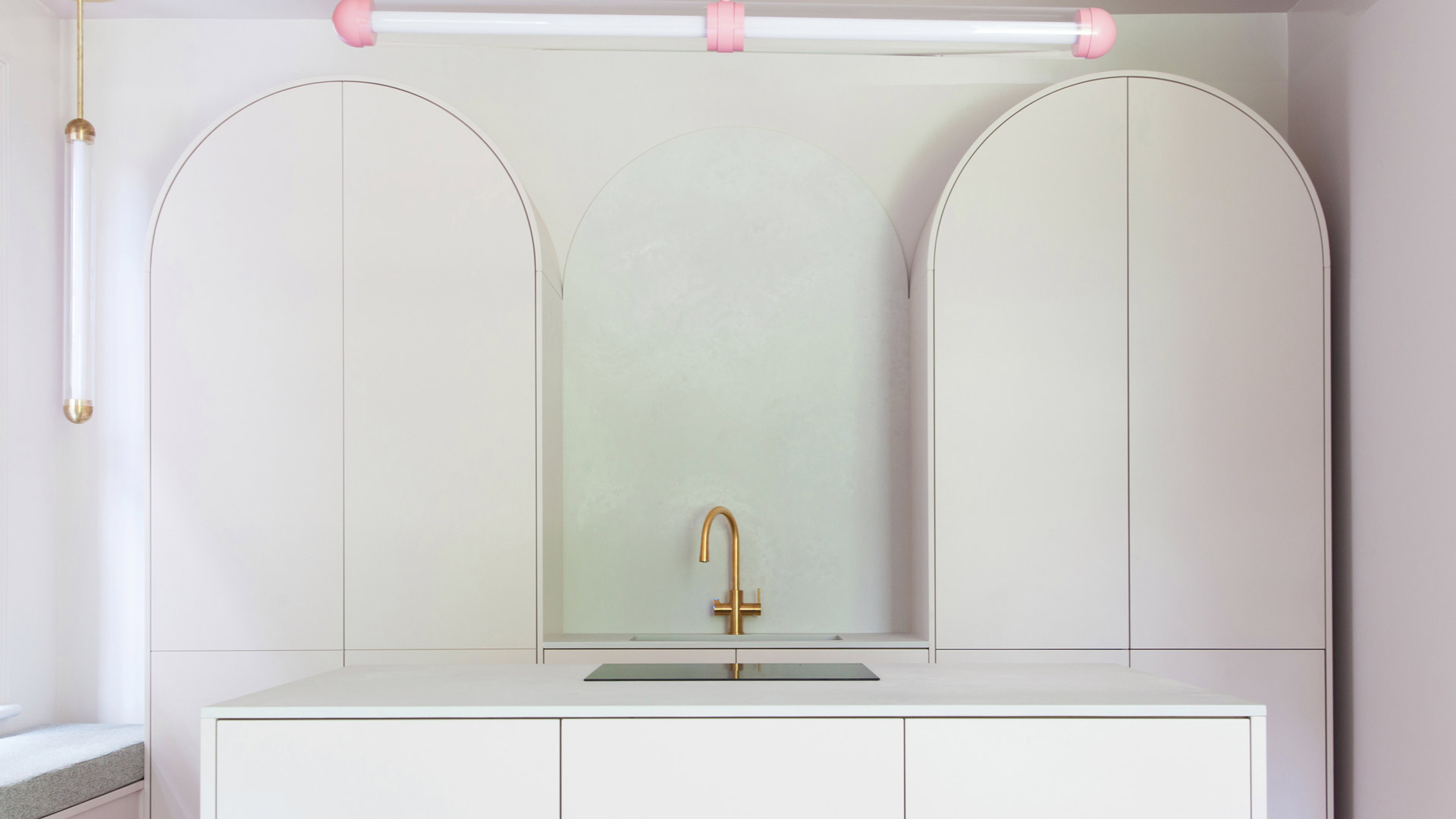 Designer: Studio 2LG; John Lewis of Hungerford, Photographer: Megan Taylor